Schiacciata  with grapes  is a sweet bread that the peasants of the past prepared by adding grapes to the "pasta" – the dough of the bread filled with the sweetest grapes and cooking it in the oven after the loaves were cooked.
Schiacciata means " flattened down ", the term generally refers to flat bread.It was prepared especially during the wine-grape harvest when the grapes , lying on a mat in a dry environment , were preserved for some days.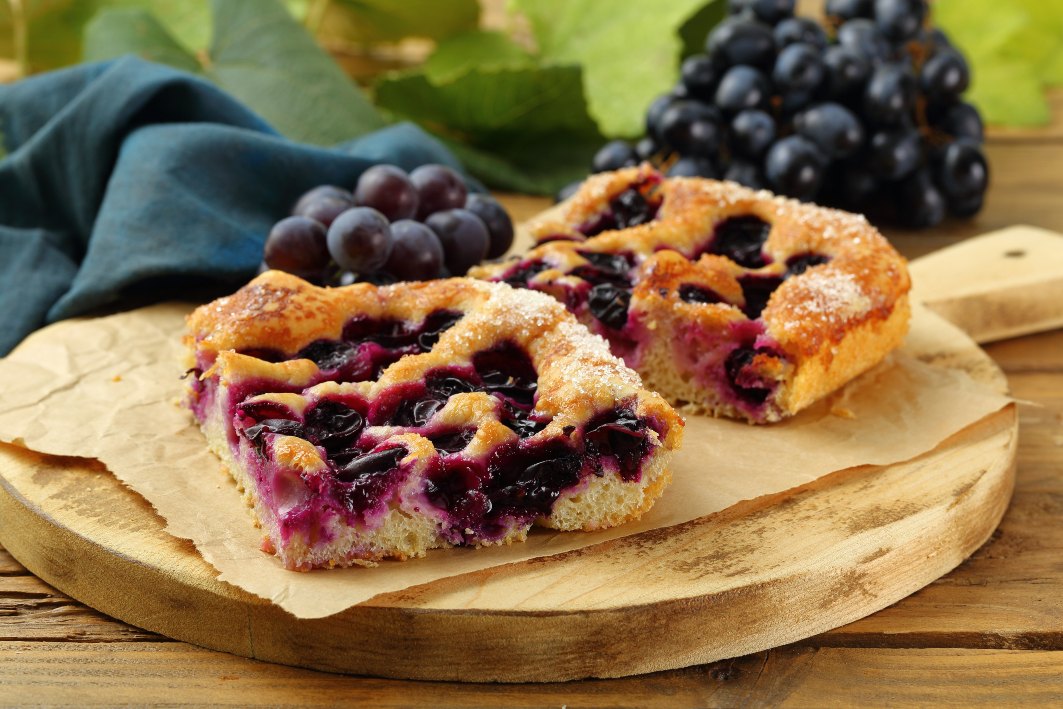 INGREDIENTS
500 gr. Tuscan bread dough with natural yeast with Tuscan wheat  flour

500 gr. black grapes

150 gr. sugar

Extra virgin olive oil
PROCEDURE
Mix the leavened dough with a small part of the grapes and a little oil.

Knead  the dough and make it into a layer and transfer it to a baking pan, decorate with the remaining grapes and let it rest until the dough is leavened again.

Sprinkle with sugar and bake for 35 minutes to 180 degrees.