The pleasure of the table start from tradition and the preparation of unmissable typical recipes.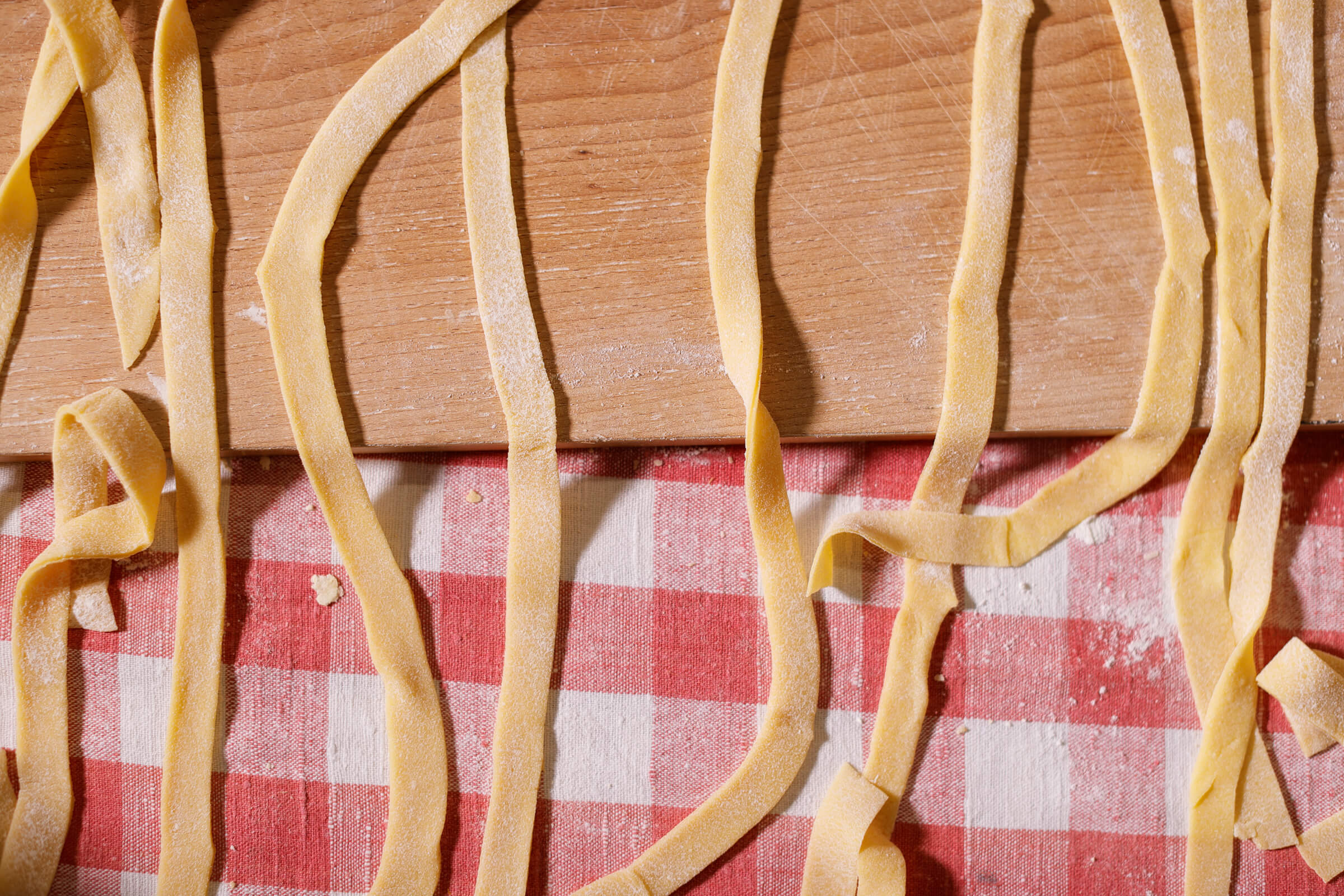 A land of authentic flavours born from the steep slopes of the rocky formations and the hills that rise meekly from the ground: the Valdarno is the proud custodian of some true delicacies of the table and traditional preparations, made up of genuine flavours, that are intense and intriguing. Here, every recipe tells a story.
Exploring the Valdarno through taste is an unmissable experience, a journey through pasta and meat dishes up to desserts and top level wines, without forgetting the delicious Tuscan starters that are an indispensable addition to any table.
The typical Valdarno Tarese is laid and served on wooden chopping boards as are the sheep's milk cheeses – including the Abbucciato – accompanied by home-made jams and local honey, or enjoyed with crostini which are a constant of any starter.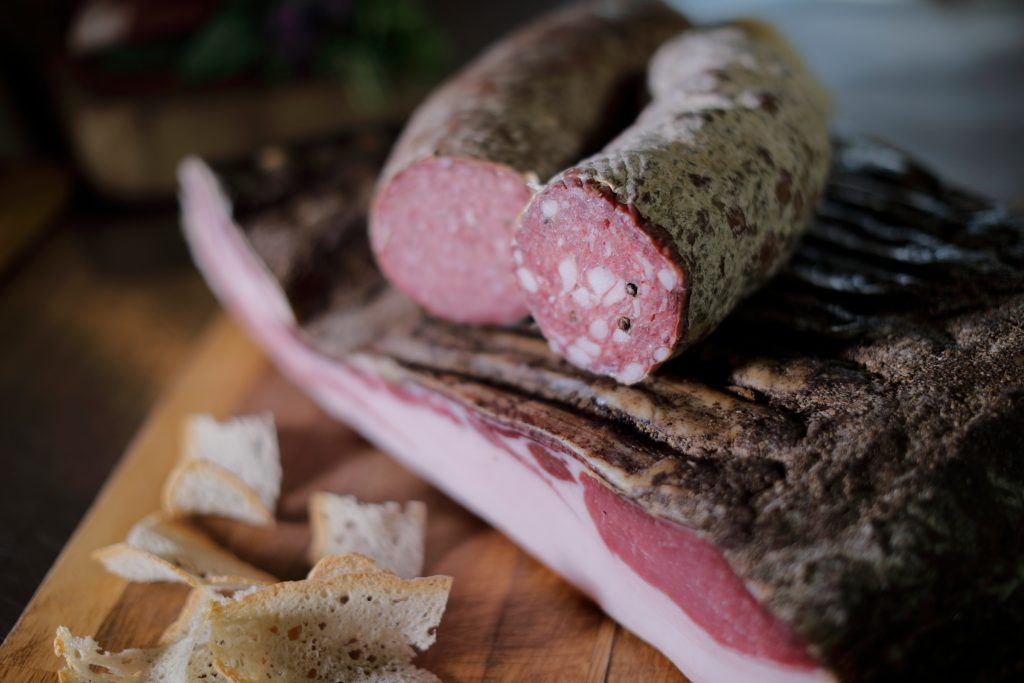 Local country tradition lives on in the soups, recipes created to bring sustenance and nourishment with what the land had to offer: here, for example, you can find the Ribollita (made with zolfino beans, a local delicacy), Pappa al pomodoro and Panzanella, seasonal dishes that never fail to please.
The meat dishes are an homage to the local meats:recipes like the Pollo di Valdarno with celery rocchini and Stufato alla Sangiovannese fill the kitchens with their intense aromas, a preview of a decisive, straightforward flavour. The stufato (stew) also plays an important role in a Palio race of the same name which is usually held during the winter when the various districts of San Giovanni Valdarno challenge each other in the preparation of this much-loved recipe.
No meal is complete without a dessert, and here it follows the seasons rigorously: the Schiacciata con l'uva, biscotti della Befana and the Castagnaccio are all made with few ingredients and bring to the table all the flavours of the simplicity of the past.
The flavours of the Valdarno leave a pleasant memory, an after-taste that blends with the surrounding nature and colours of the landscapes; to take a small souvenir of this land with you, you can choose from the excellent high quality products of the area, to use in the preparation of traditional dishes for a flavour of the Valdarno whenever you want.