In Valdarno  on  the morning of Epiphany all children traditionally receive a delicacy in the shape of a horse or puppet: simple and beautiful cookies to see, covered with colorful sprinkles, chocolates and confetti. According to tradition, the origins of this cake are to be traced in rural areas of the Valdarno where, on January 6, gifts were delivered to children. The poorest families, unable to afford the purchase of toys or other goods, gave life to this tradition. On the morning of January 6, doll-shaped biscuits (for girls) and horse-shaped biscuits (for boys) were distributed to the youngest.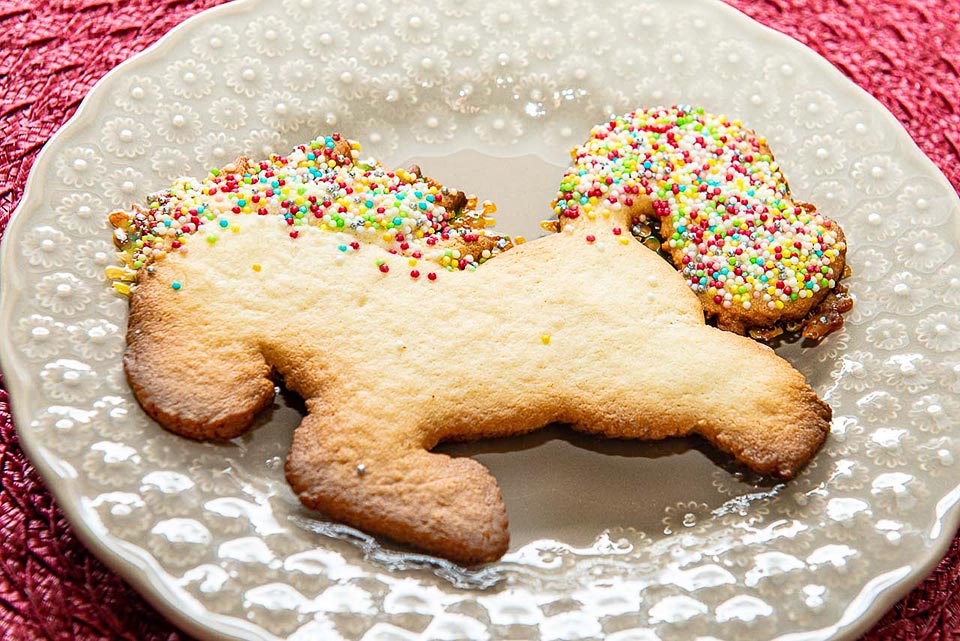 INGREDIENTS
Flour
Eggs
Butter or oil or lard
Yeast
Sugar
Lemon zest
A glass of liquor
Milk
Coloured candy
PROCEDURE
Prepare the dough with flour, eggs, a little melted butter (most used oil or lard), yeast, sugar, a lemon peel and a small glass of liqueur.

Work the dough, wetting from time to time with  milk.

Once a homogeneous mixture has been obtained, leave to stand for about one hour.

Roll out a sheet of pastry with a rolling pin three or four millimetres high and cut out the biscuits in the shape of horses and jockeys.

Place the biscuits in a buttered baking pan . brush with a beaten egg and decorate with the coloured candies.

Bake slowly until the biscuits turn golden.