Snowshoeing and winter walks on the Valdarno mountain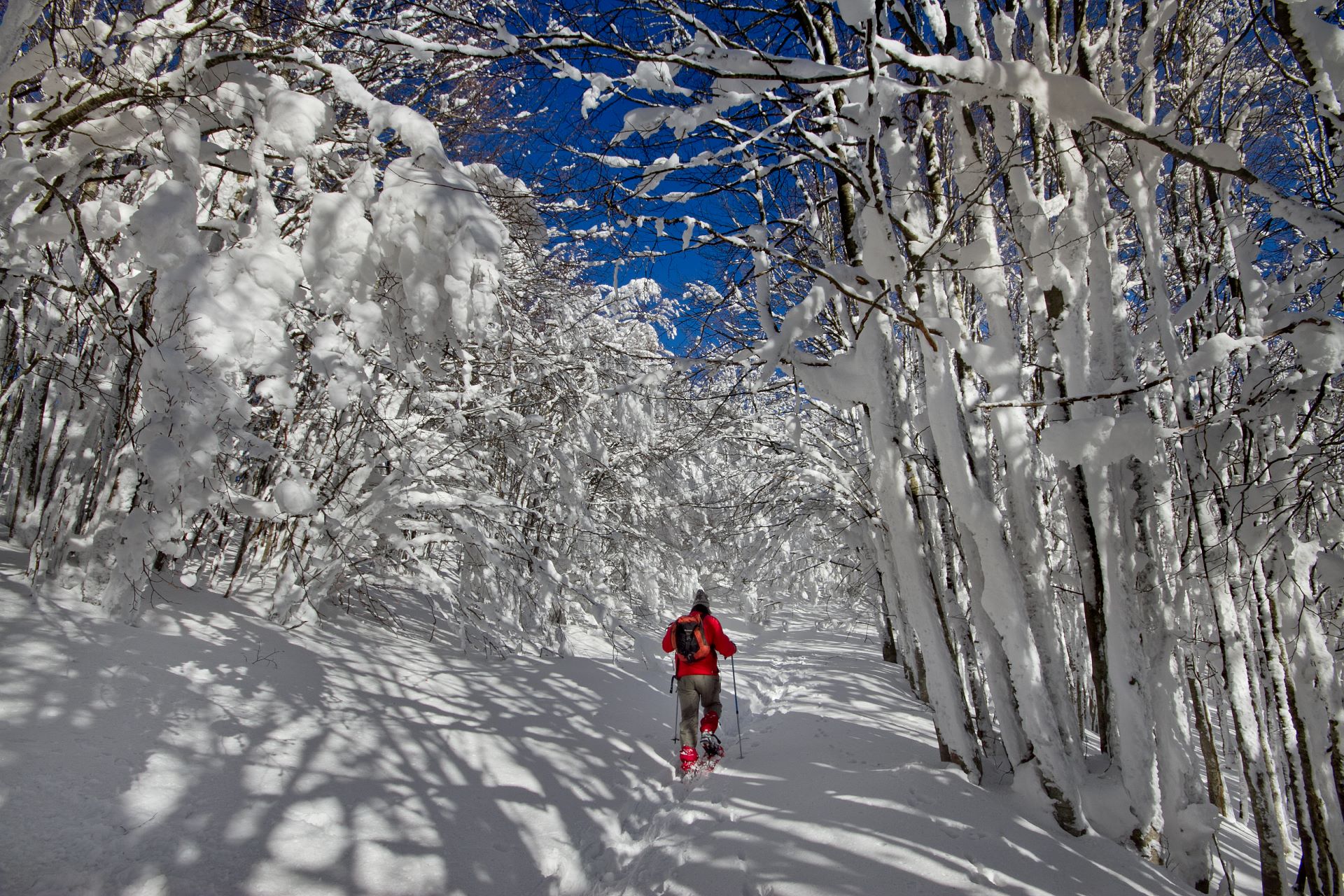 Even in winter, with the cold and snow, you can enjoy memorable atmospheres and landscapes from the very top of the Pratomagno. The mountain, famous for the large meadow that extends along its ridge in summer, transforms with the passing of the seasons and during the winter, when covered with snow, it becomes the ideal destination for a walk or snowshoe hike. It is essential to be prepared with the right equipment for icy roads and snow, especially at high altitudes. But the walk itself is worth it for the beauty of the uncontaminated nature around you!
Furthermore, you can find small fairy-tale villages around Pratomagno, such as Rocca Ricciarda and Anciolina: perching on the mountain with their stone houses, they offer panoramic views of the mountain and the valley.
It is a simple route that takes you to the famous Croce del Pratomagno, passing through the meadow that gives its name to the mountain: from the Loro Ciuffenna road, continue towards the mountain village Chiassaia and from there continue towards Trappola and up again towards the Spada nella Roccia del Pratomagno, and all the way up to the summit. In this area, especially in the beginning, you will find a number of local food shops where you can stop for a break and to refresh yourself with typical dishes or with schiacciate stuffed with divine cold cuts and cheeses. Don't forget a nice glass of wine, always top quality and the perfect way to warm up!