Between the Middle Ages and the Renaissance, a lot of important personages left their works in the Valdarno – artistic treasures to be discovered in churches and museums.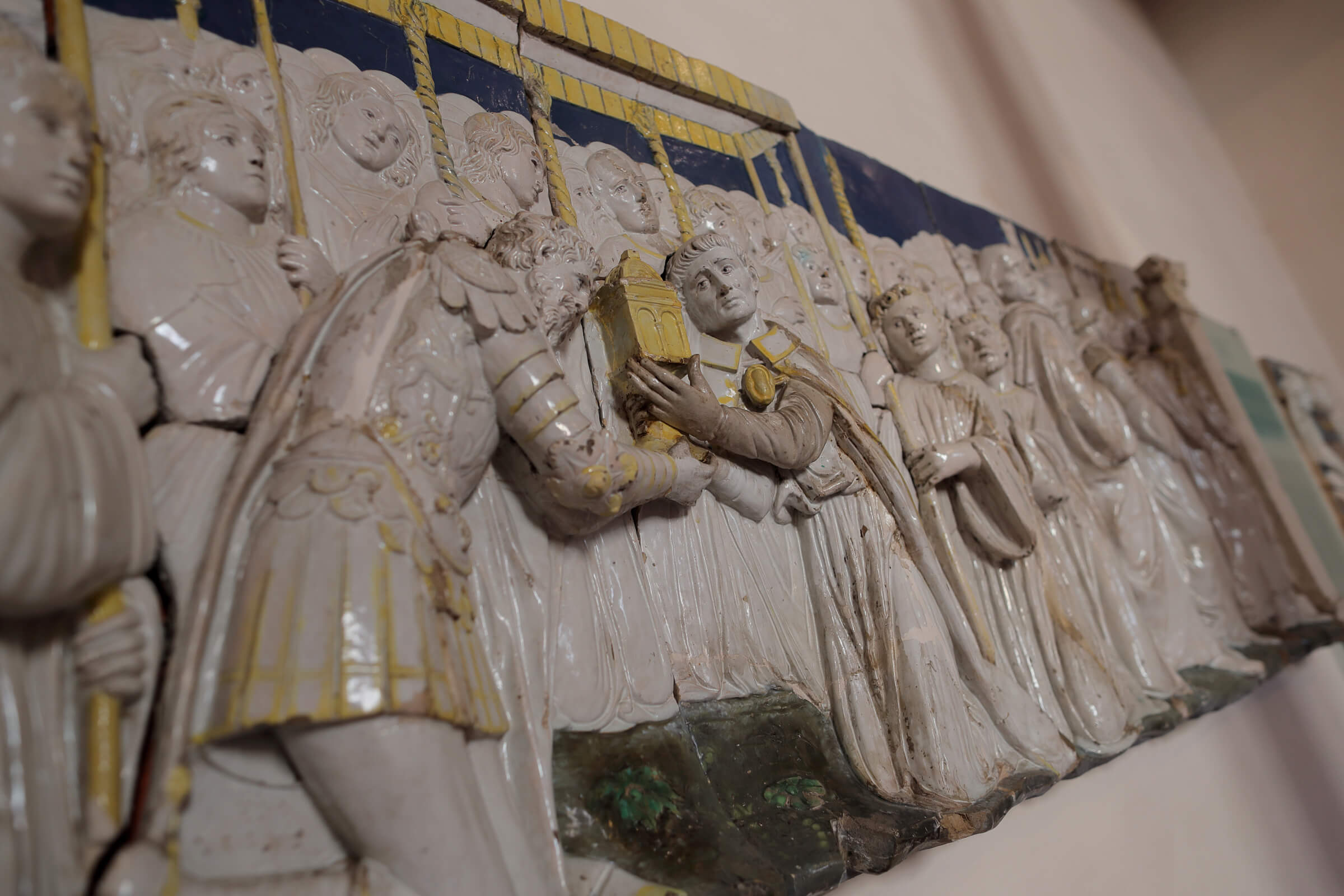 Art in the Valdarno is vast and varied. It can be admired in the naves of churches and country parish churches or in the halls of museums, protected and preserved. This territory has been indelibly signed by artists of the calibre of Masaccio and Della Robbia; many pieces can be discovered along a charming itinerary of sculpture and painting, colour and terracotta, following the tracks of an ancient beauty.
Beato Angelico and the Della Robbia
The Della Robbia worked extensively in Valdarno. Their mastery – born from the genius of Andrea Della Robbia, inventor of the now-famous tin-glazed terracotta (which over the years became a symbol of Tuscany) – has given life to uniquely charming sculptures, such as the tempietto of Montevarchi: on display in the Museum of Sacred Art of the San Lorenzo Collegiate, originally it was designed to contain a holy relic. In the Galatrona Parish Church, in the area of Bucine, a number of terracotta pieces by Giovanni Della Robbia can be seen; his Assumption hangs in the Basilica di Santa Maria delle Grazie in San Giovanni Valdarno. The museum next to the Basilica also preserves the famous Annunciazione di Beato Angelico, a precious one of its kind which no history of art enthusiast will be able to ignore.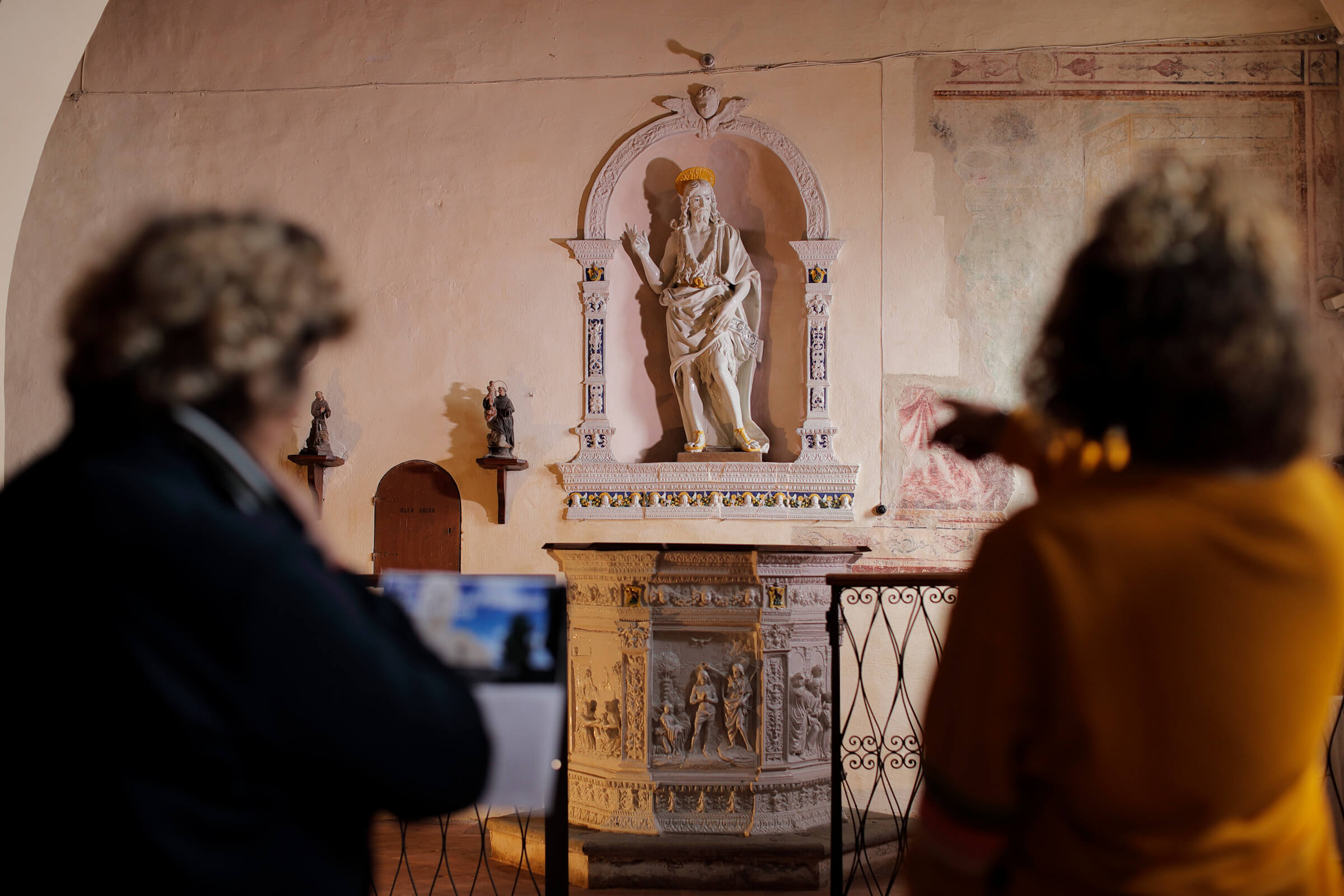 Tommaso Cassai, known as Masaccio
San Giovanni Valdarno was also home to another great artist, and inventor of a style that would eventually greatly influence the future of painting: Masaccio. In fact, in the village you can see and visit the house where he spent many years of his life, today a museum dedicated to experimentation and contemporary arts, Casa Masaccio. Though not many works exist in the area, Masaccio's style influenced a number of contemporary colleagues, including his own brother: in fact, you can see some works by Giovanni Cassai known as "lo Scheggia" in the Museum of the Basilica di Santa Maria delle Grazie.
Throughout the Valdarno you can find uìhugely valuable artistic gems. You can discover them in the main museums or wandering around little churches, parish churches and abbeys, where extraordinary works hang from the naves. A journey through the history of Valdarno art also allows you to immerse yourself in the villages and the identity of the place, visiting historical centres and taking a break for an aperitif or meal of local products.