On horseback to win the game: at the Polo Club all the emotion of a sport that unites horse riding with the adrenaline of team games.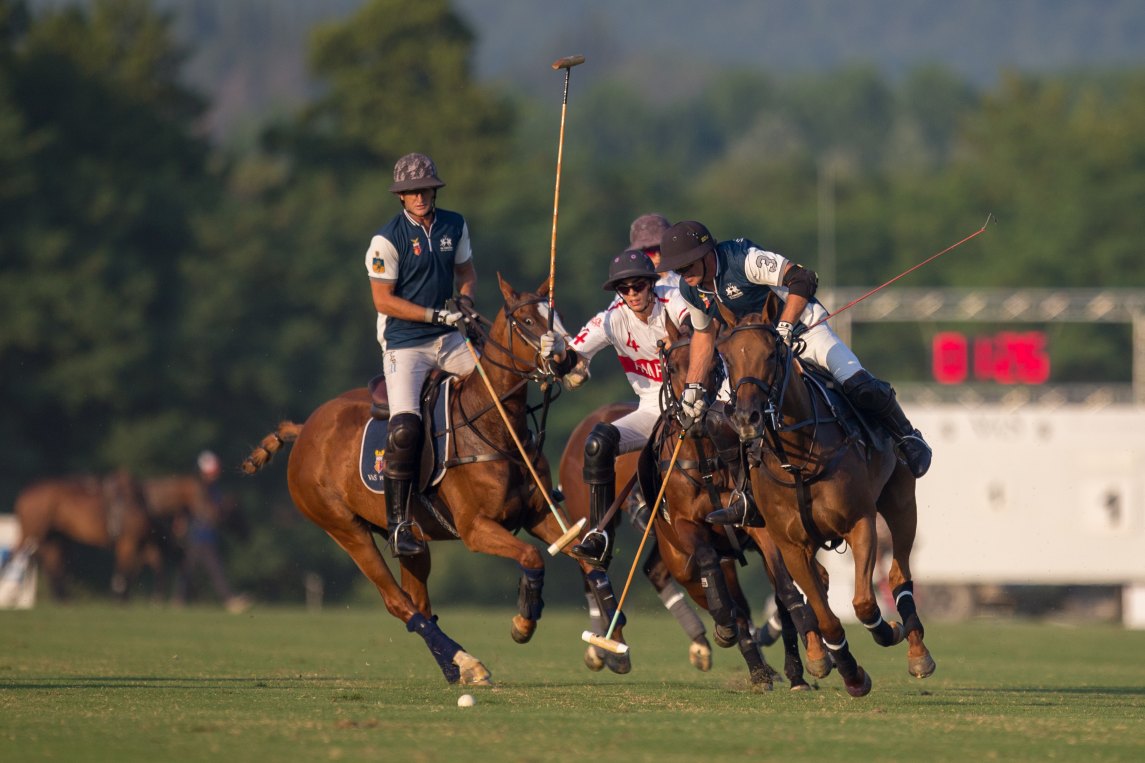 The Valdarno hills hide a place where sport, relaxation and enjoyment unite in an activity of timeless charm. Polo – the natural evolution of the ancient exercises of the English cavalry – is one of the most noble and elegant of sports and the Villa a Sesta estate is one of the largest polo centres in Italy.
For enthusiasts of the sport, the estate's Polo Club has three fields for horseback games, while the competitions and tournaments that are held there are the perfect chance to enjoy all the best of polo from a comfortable seat in the spectators' area. The structure also offers a practice field for beginners to get to know the sport or for training and perfecting your technique.
As well as being the perfect destination for polo enthusiasts, the estate is also a place to relax, find yourself or even lose yourself in your thoughts, completely immersed in nature pocked with small lakes that break up the stretches of wide fields and thick woodland. You can sleep here and sample some of the territory's delicacies: Villa a Sesta also is home to an old farming estate of Etruscan origin, where they produce a top quality wine to taste and enjoy, accompanied by typical gastronomical delights of the Valdarno.
For more information:
info@villasestapoloclub.com
www.villasestapoloclub.com